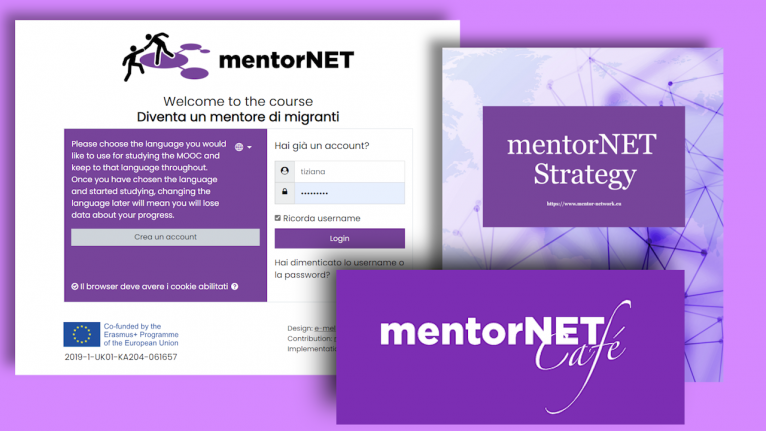 As a key, conclusive step for the implementation of the mentorNET initiative, the project team consulted mentoring experts in UK, Italy, Poland, German and Cyprus, collecting their evaluation on the mentorNET results.
These experts included:
Dr Ian Gadd, Lecturer in Humanities at Bath Spa University
Dr Judie Gannon, Deputy Head of Doctoral Programmes, Subject Coordinator - Doctorate of Coaching & Mentoring, Senior Lecturer - Coaching & Mentoring/ Human Resource Management at Oxford Brookes University
Phd Andrea Cerasuolo, previously member of the team from the University of Naples Federico II participating to the European Project MAV 'Multidimensional training of adult volunteers to foster migrants' integration'.
Prof. Dr. Karl-Heinz Meier-Braun, Migration expert Germany, Lecturer University of Tübingen
Barbara Ludwig, migrant mentoring expert, INTEGRA e.V. Stuttgart; - Muesser Keles, intercultural mentoring trainer, Stuttgart
Quotes from mentoring experts.
About the mentorNET project: "The added value of this project is precisely this: its results can contribute significantly to building self-sufficient networks of volunteers even after the end of the project".
The MOOC is: "..a great piece of work..."  "...nice, simple design; clear course steps; well written guidance. I liked the videos!"; "… a versatile and adaptable tool that meets the needs of volunteers who approach the topic of mentoring, and of those who want to contribute to a more cohesive and dynamic society".
The Strategy: "… does much more than showing the way: it leads in a clear and accessible way through all the different stages of setting up a mentoring network for migrants…., tracks a safe and reproducible route".
The app is: ".... an innovative tool that… merges three aspects of modern society: the growing interest in voluntary activities, assistance to significant migratory flows and, above all, the increasing importance of ICT, which is essential to be able to 'network', communicate and transmit important and valuable information in real time."